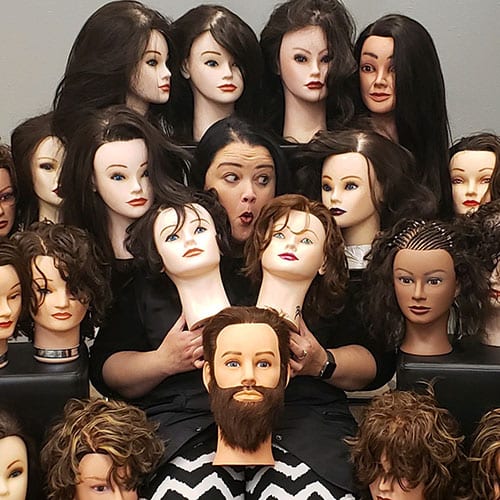 Favorite food: Seafood
Favorite color: Black
Bucket list: Skydiving and ruling the world
Favorite famous hair: The Kardashians!! Any one of them
Favorite class when you were a student? Anatomy and Fingerwaving
Favorite part of being an instructor? Seeing a student that has been struggling with a certain thing finally get it and the celebration that ensues
Best piece of advice given to you by someone in the beauty industry? There are no mistakes, just learning experiences
Wish for each student who enrolls at Faust Institute? To graduate with passion for the industry and to never stop learning
Favorite thing to teach: Fundamentals in the classroom and haircutting on the clinic
Products you can't live without? Aquage, Redken, and O.P.I
Why choose Faust? It's a smaller school so students receive more one on one attention. The clinic floor is busy with loyal clients which gives the student the feel of how a real salon runs on a daily basis. The curriculum is set up to maximize learning, students are prepared when they take on that first client in the salon on their own.